Residential Roofing
Contractor Serving the greater Twin Cities area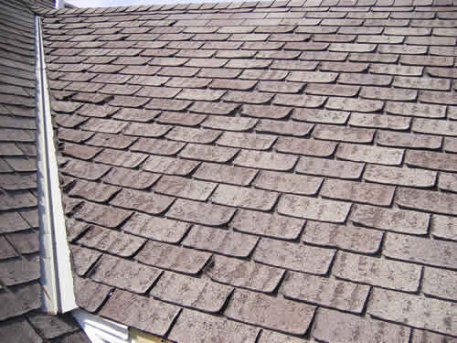 New roof? Roof damage? Home repair work?
Walker Roofing does the job.
If our large commercial roofing clients trust us to do their roofing, you can, too. We have experience with a variety of high-end residential homes around the Greater Twin Cities. Our focus on customer satisfaction ensures that you feel safe and comfortable during installation. Afterwards, we follow up to guarantee your complete approval of the job.
For residential roofing contractors in the greater Twin Cities area that you can rely on, turn to Walker Roofing. Not only do we repair your roof, but we'll also handle any insurance company work, too!
Reliable Roofing Experts
We are the company for residential roofing installation that Minneapolis trusts. Walker Roofing has over 80 years of experience and our roofers know roofing installation both inside and out. Plus, our business is licensed and insured. We're able to handle any job with ease and will never cut any corners. Our membership with the BBB and good standing since their inception in 1975 is proof of our commitment to good service. When you choose to work with us, we provide comprehensive roofing installation services such as:
Tear-off and re-roof shingle roofs
Insulation and ventilation
Seamless aluminum and steel gutters and downspouts
Residential flat roof installed w/ EPDM rubber membrane or hot tar built-up roofing systems
Installation of aluminum, steel and vinyl siding
Caulking
Aluminum soffit, fascia and window trim
Snow & ice removal with steam
Our company is dedicated to getting you the residential roofing installation service you need and deserve. In fact, we offer a 24/7 emergency repair service so you're never stuck without a roof over your head, no matter the situation or time of day. If your roof has been damaged by a rough storm, just give us a call and we can send an expert out to assess your situation and provide you with a free estimate as well.
Permit
Tax on all materials
Dumpster
All layers of roofing
Certificates & Awards For Master Elite:
GAF Mater Elite Contractor Certificate
GAF Master Elite Consumer Protection of Excellence
GAF Master Elite Certificate of Training
CertainTeed Shingle Master
We Have You Covered
Fully Insured
Bill Insurance For You
24/7 Emergency Services
Over 80 Years of Experience
MN Builder Contractor Lic # 4229
Residential & Commercial Services